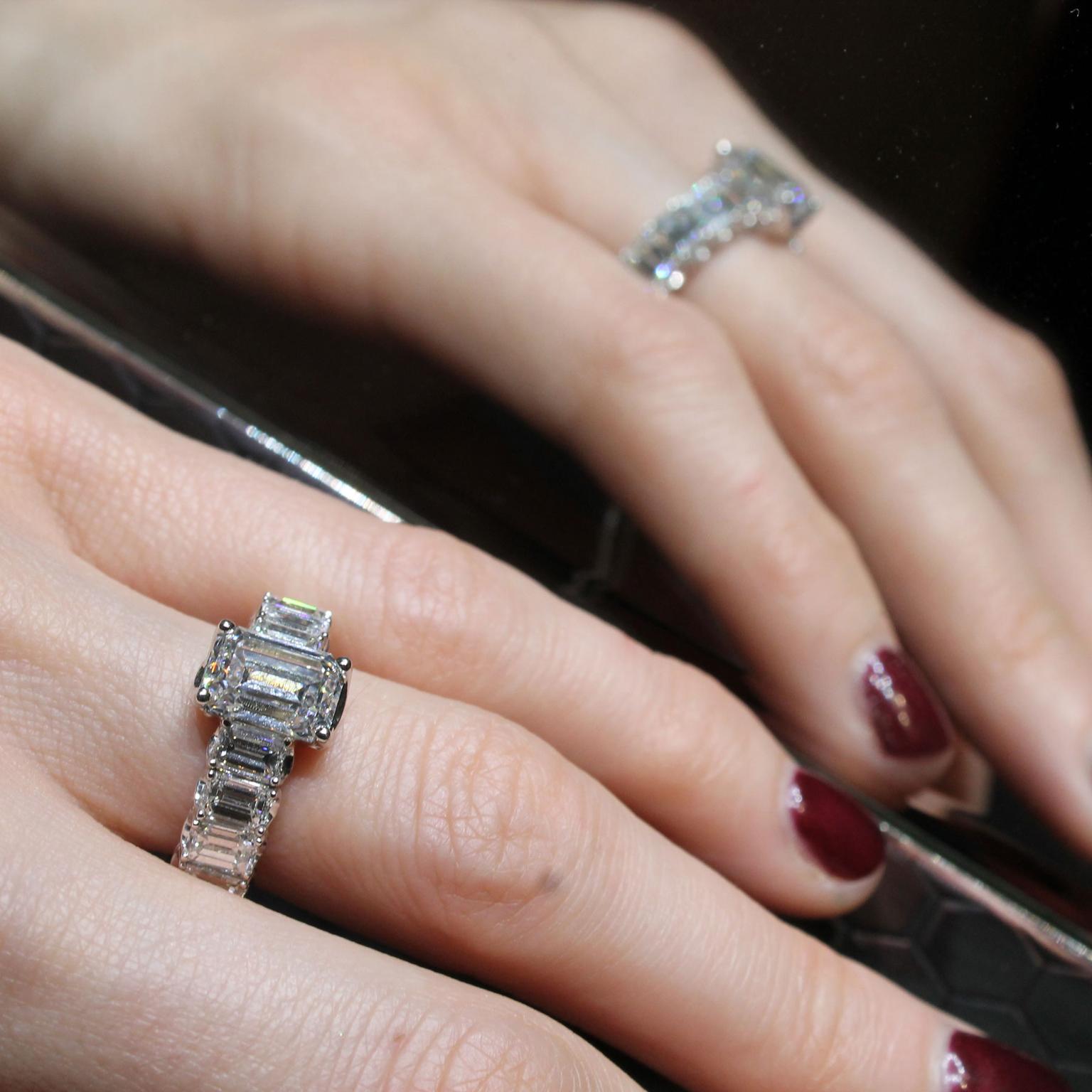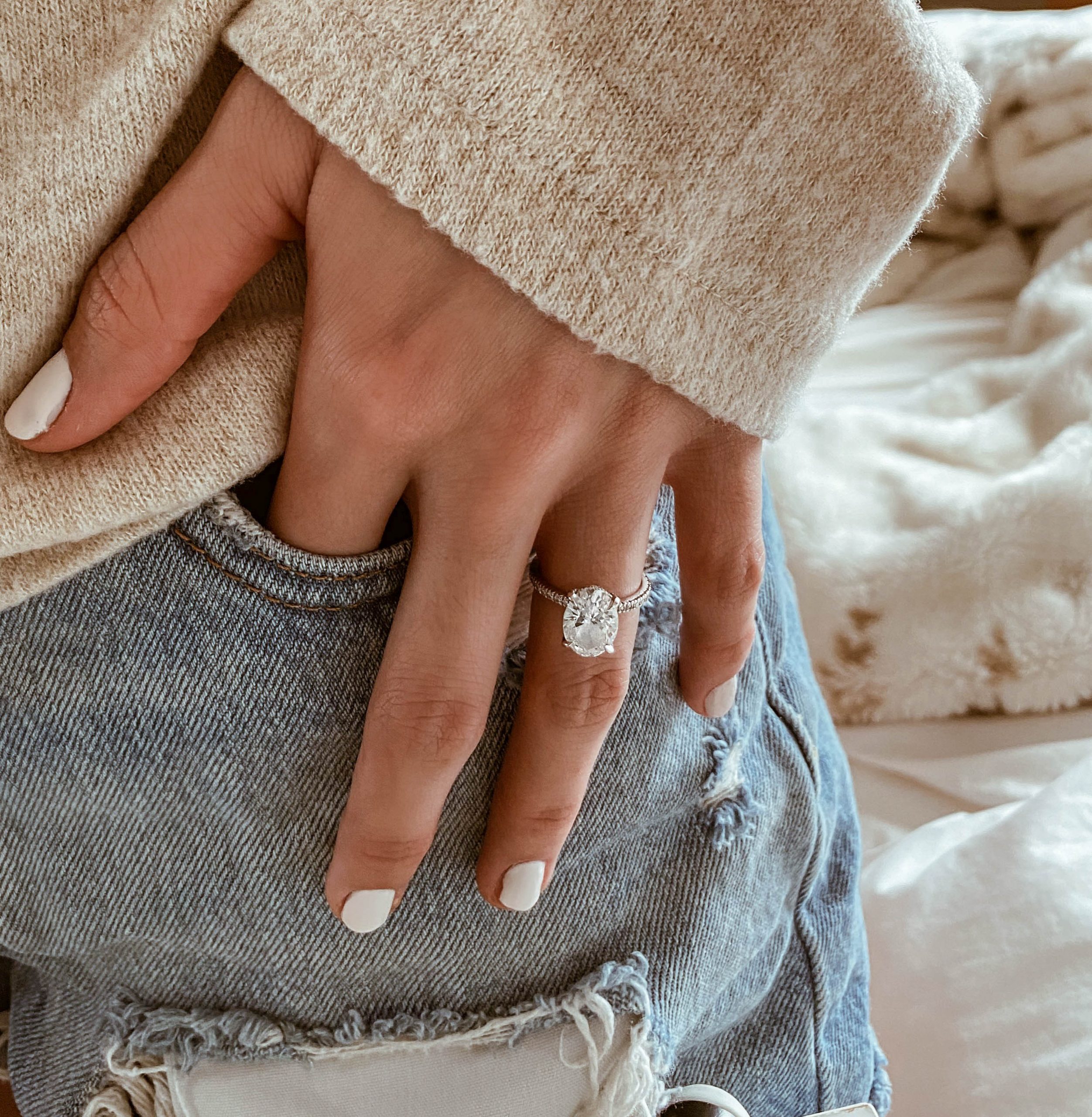 Choosing the right ring for your finger is like choosing the right fit for your figure. When trying on rings, you'll quickly find that not every style looks as good on your finger as it does in the display case. It's important to choose a design that flatters your finger shape, as well as appeals to your sense of individuality. -- So fear not, here's how you can find the most flattering ring for your unique finger shape and size, be it short, long, slender or wide.
Longer fingers

Long fingers will suit most styles. A princess-cut and Round diamonds are especially popular for this finger shape.

Slender fingers
A ring for short fingers should help elongate your fingers - no matter their width. Oval, pear or marquise stones help lengthen the appearance of your finger.

Big knuckles

Look at thicker, heavier bands - these draw attention to the ring instead of the middle of your finger

Small hands

With small hands, it's best to keep the overall proportion of your ring small. A heart shaped stones work especially well.

Large hands

A bulky or chunky style is the best choice. Try larger rings that suit your personality - you have to be creative.

Most importantly, try on different rings and see which shapes and styles look best to you. In the end, you're the best judge of the perfect ring for your finger.