ABOUT US
Drawing inspiration from a dear family member who ran a 20 year old jewelry business in late 90's to early 2000's, Roz Jewelry joined the online community and was established in 2017.
Roz can attest that the fuel of the business are its loyal customers. That is why the whole team strive to provide quality pieces that elevate the standards of jewelry-making.
Now in its 6th year, Roz have become part of people's milestones through its beautiful craftsmanship and breathtaking diamond jewelry.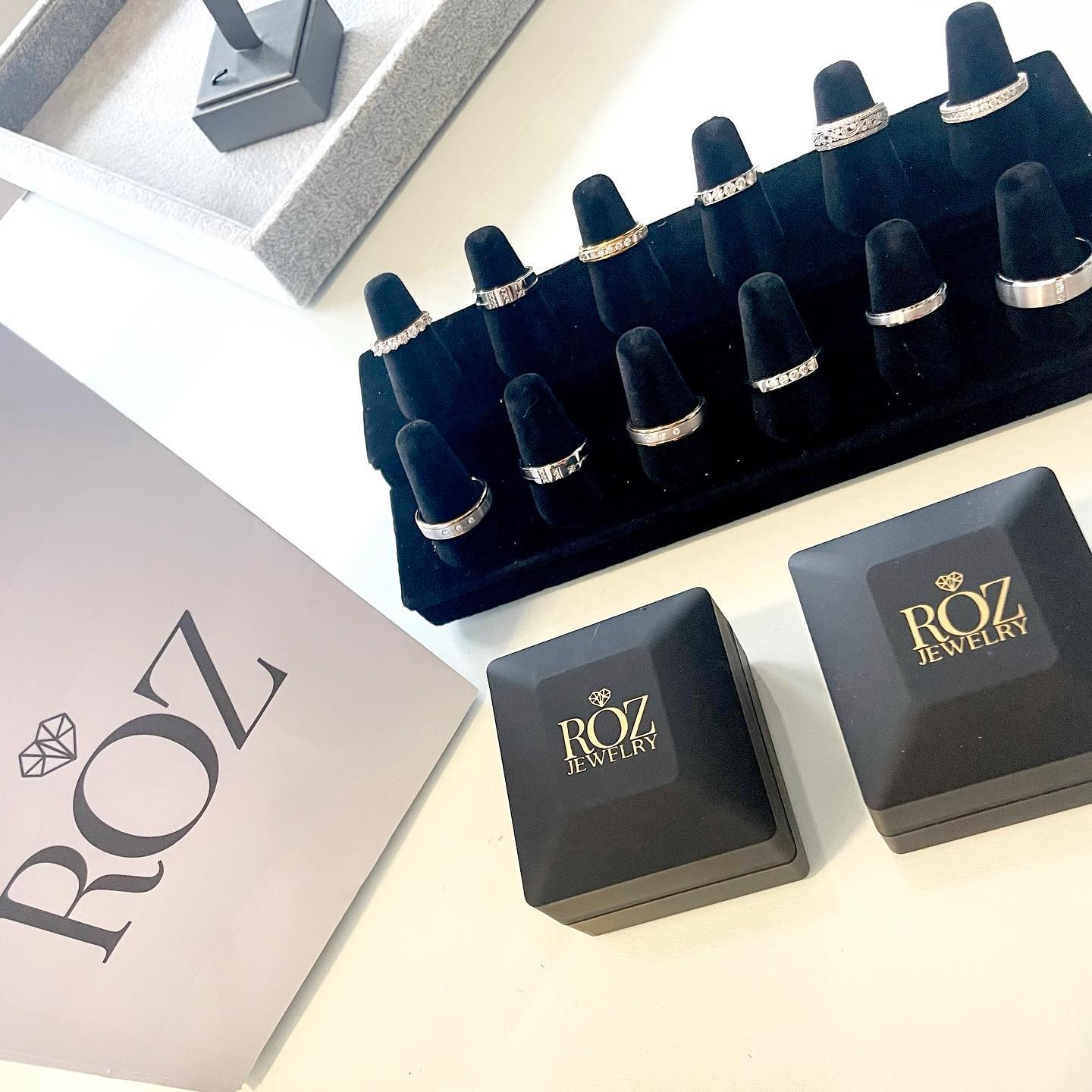 What materials compose Roz jewelry pieces?
All of our jewelry pieces are crafted and created with both natural and lab-grown diamonds, gemstones, and authentic gold. Our diamonds come from a top-quality source ranging from D-K color and IF-SI1 clarity.
MISSION

To accelerate in the industry by continuing to inspire moments of happiness and celebrations through our meticulously crafted fine jewelry.

VISION

To become a trustworthy and reliable partner of society in the local jewelry industry.

VALUES

We deliver customer satisfaction.

We act with Integrity in all we do.

We are passionate and accountable.
Jewelry Service
We are delighted to offer cleaning, polishing, and repair for most of our pieces. Our services include:
• Professional jewelry resizing
• Complimentary one-time cleaning and polishing
• Repair for pieces bought from Roz Jewelry with no prior alteration
from other jewelry stores.
Speak to an expert
Ready for Your Moment?
Our experts are happy to find you your perfect engagement ring.
Book an Appointment